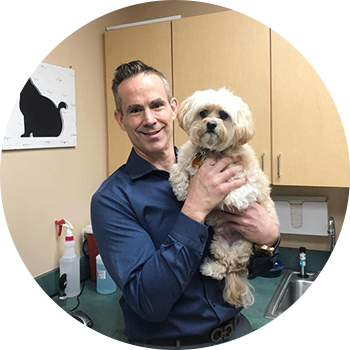 Dr. Don Costlow
Dr. Don Costlow received his Bachelor of Science degree from Cornell University in 1985. He is a 1990 graduate of the Oklahoma State University College of Veterinary Medicine. During his studies in veterinary school, he was inducted into the Phi Zeta Organization for academic excellence. From May 1991 to June 1997, Dr. Costlow was the Chief Veterinarian at an animal emergency and critical care facility outside of Cleveland, Ohio. He appeared regularly on FOX Television's "Good Day Cleveland", where he presented various topics on pet healthcare. Dr. Costlow took over as President of Newton Veterinary Hospital in July of 1997 and founded the Animal Emergency Hospital of NJ in 2002. He was President of the NWNJVMS in 2004 and an active member of AVMA and AAHA. He is currently a member of Newton Rotary (Past President 2008-2009; member since 1997) and:
• Member Board of Directors Sussex County Red Cross
• Member Board of Directors Newton Memorial Hospital
• NMH fund raising committee Chairperson
• Rotary golf Outing Committee 2007-current
• Chair of the Twilight Golf Outing to benefit Bristol Glen 2009, 2010, 2011
• Initiated Pet First Aid program with Red Cross
• Initiated Pet Blood drive with Red Cross
• Initiated Pets and People Weight Loss and Exercise Program with the Sussex County YMCA
• Initiated "Pet Pictures with Santa" to raise money for BARKS animal shelter
• Former member Board of Directors of Sussex Community College; former Secretary
• Former member Board of Directors Sussex County Economic Development Partnership- Former Chairman
• Chair SCCC Annual Ball 2007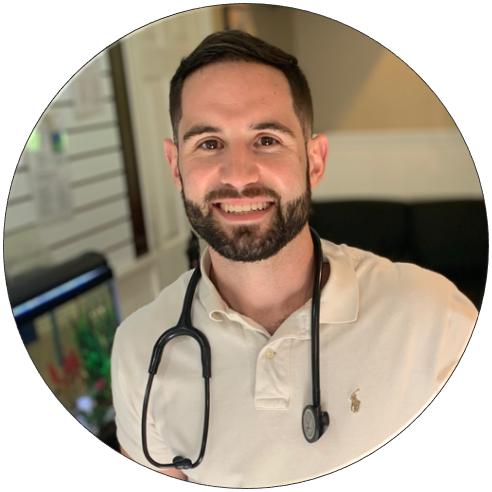 Dr. Kyle Horn
Education: Undergraduate degree (Bachelor of Science) in Animal Science at Cornell University
Graduate degree (Veterinary Medicine): University of Pennsylvania
Resident: North Jersey my whole life
Vet Interests: Soft tissue surgery and Radiology
Other Interests: Outdoor activities, weight training, fishing, and hunting

Jessy D.
Jessy is Budd Lake Animal Hospital's Practice Manager and has been a team member since 2018! She oversees the hospital's daily operations and is committed to ensuring our patients and their families have a positive experience every time they come to visit! Jessy enjoys interacting with all our patients and sharing those experiences on our Instagram and Facebook page! During her free time, Jessy spends time helping animals in need, working outside in her garden or in a room she has designated for her indoor plants! She has two dogs, Creel and Violet: along with three silly cats, Esther, Nancy and Timmy!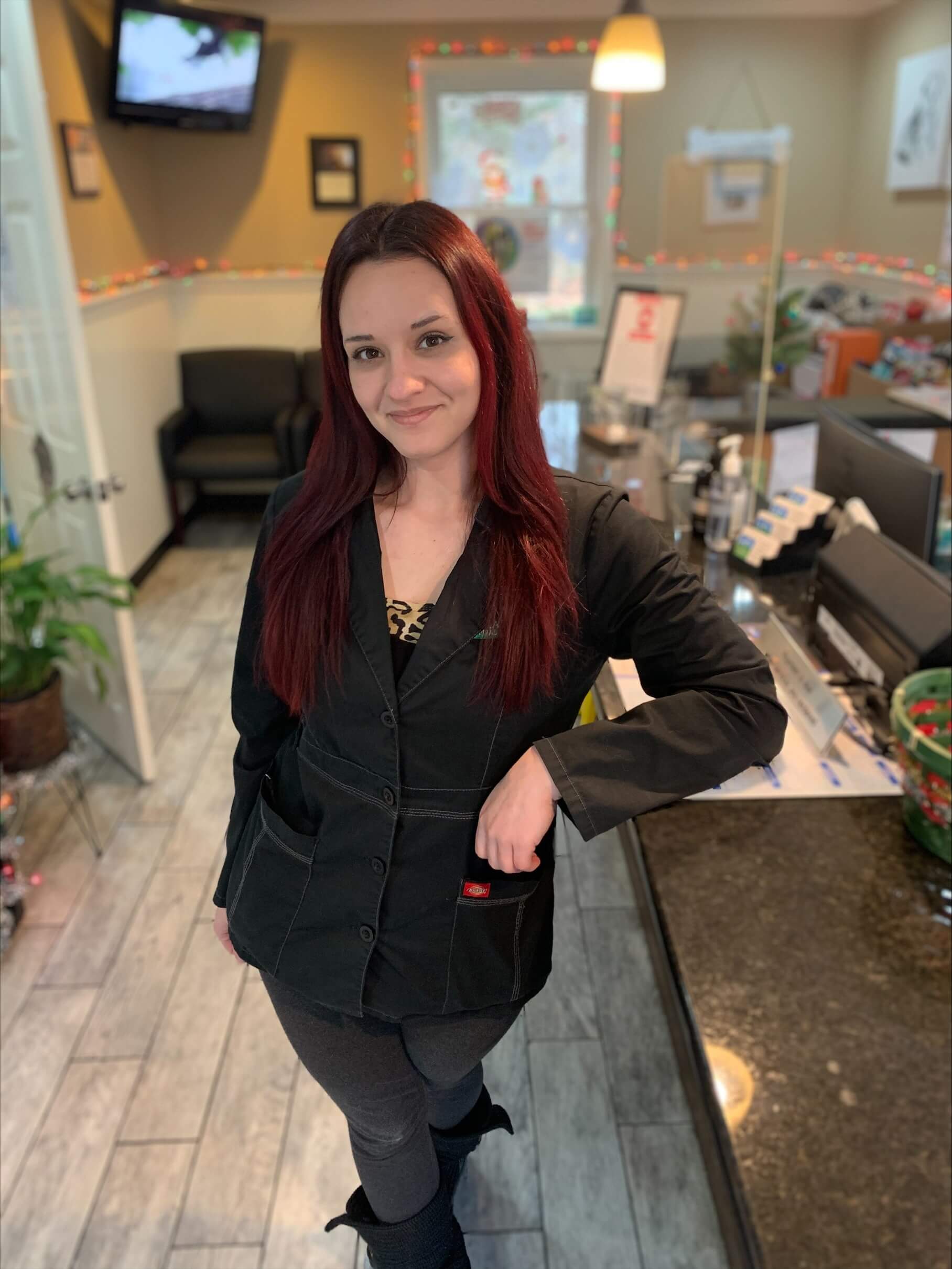 Anna F.
Anna joined our team at Budd Lake Animal Hospital as a Client Service Representative. She absolutely loves meeting all our clients and patients while gaining new knowledge of veterinary medicine every day. Anna is currently attending North Hampton County Community College to obtain her veterinary technician degree. When she is not working, she enjoys playing with her dog Molly, baking, and painting.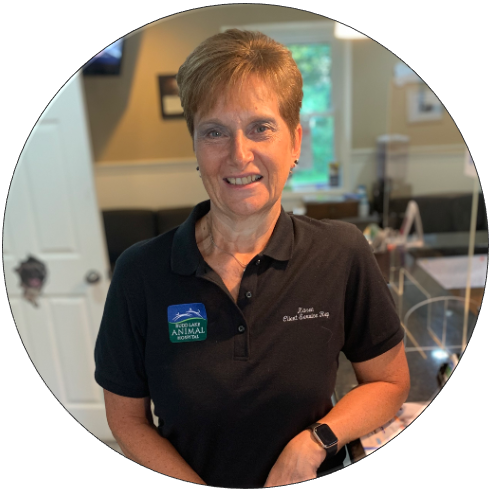 Karen T.
Karen joined our team at Budd Lake Animal Hospital as our Phone Representative. After having a very successful career of 40 years with the government, she retired and jumped on the opportunity to work here. Karen has been a client of our hospital for 10 years and feels honored to be a part of a team that helps to get and keep all of our patients happy and healthy! Karen's love for animals is immeasurable! When Karen is not working, she loves gardening, spending time with her family, friends, and of course her fur babies, Max, Brody, Toby, Cooney, Jasmine, and Taffy.

Ryan G.
Since graduating from Mount Ida College and receiving my associates in Science in Veterinary Technology, I joined the team at Budd Lake Animal Hospital. I have always had a passion for animals and have quickly excelled my technician skills to general technician duties to assisting in surgical procedures. I have grown up with small and large animals and have always been interested in veterinary medicine. When I'm not at work I like spending time outdoors with my dogs.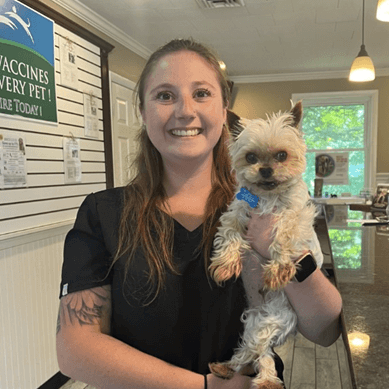 Jessi
Jessi is a tech assistant who joined the Budd Lake Animal Hospital team in April of 2022. She grew up with animals her whole life and always enjoyed taking care of them and providing them with the love they deserve. When she's not working, she enjoys spending time with family, friends and of course her own furry pets!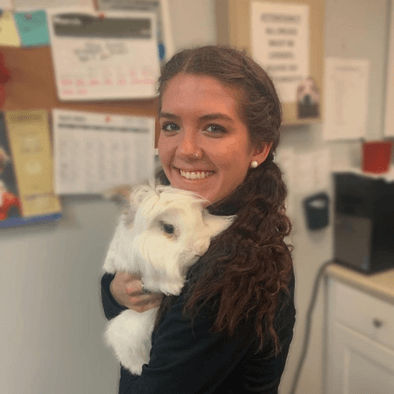 Paige
Paige is a second-year student at Centenary University studying small animal Pre-Vet. She enjoys meeting new four-legged-friends every day at the hospital! In her free time, she rides her horse Steel and goes to the gym. Paige is an enthusiastic and determined member of the team at Budd Lake Animal Hospital!